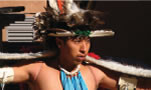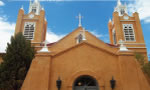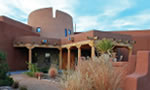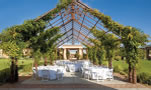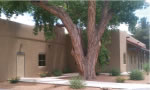 The HCI+ISE Conference will be held June 11-14, 2013 in Albuquerque, New Mexico. The Conference hotel is the Hotel Albuquerque located within walking distance of Albuquerque's Historic Old Town. Conference sessions will be held at the Indian Pueblo Cultural Center and evening events at Ideum and the New Mexico Museum of Natural History and Science. Shuttle service will be provided to and from the Conference and the evening event held at Ideum.
Allowable Expenses & Reimbursements for Conference Participants:
Airfare
Registered conference participants will be reimbursed for up to $600 of economy airfare. We will need a copy of the receipt and boarding passes. Please contact Ideum if you cannot find a fare for less than $600.
Lodging
Ideum has reserved a block of rooms at Hotel Albuquerque from Monday, June 10 through Friday, June 14, 2013. The room + tax will be covered by Ideum (the conference). However, each attendee will be responsible for their own incidentals and any additional room reservations outside of the dates specified. Your reservation must be submitted no later than May 21, 2013. Please complete the attached guest travel form once you have all your travel dates decided. If you have specific questions regarding your travel or lodging arrangements please contact Rita Sanchez at Ideum.
Meals & Incidentals Expenses
All meals will be provided during the Conference and for each after hour event. Registered conference participants will have one free evening to be on their own to try out local cuisine. See the attached listing for recommended restaurants in the area.
Transportation
The hotel provides shuttle service to/from the airport through Sunport Shuttle or you can arrange for a taxi. We encourage you to coordinate travel arrangements with other attendees wherever possible. Travel expenses will be reimbursed with receipts submitted. We have arranged all other transportation to/from the Conference and all evening events with the exception of one evening event which is walking distance to/from the hotel. We are happy to accommodate anyone who cannot do the short distance walk to the event.
Reimbursement Form
A reimbursement form will be included in a Travel Packet for your convenience. All reimbursable expenses must be accompanied by a receipt. Please submit your form no later than July 1, 2013.
Shuttle Service
Sunport Shuttle provides service from the Albuquerque International Sunport Airport to the Hotel Albuquerque. They will also be the vendor providing round-trip service from the Hotel Albuquerque to the Indian Pueblo Cultural Center and to Ideum.
866-505-4966
www.sunportshuttle.com
Travel Documents:
Allowable Expenses & Reimbursements
Ideum Contacts:
Program Information:
Jim Spadaccini, Co-Chair

Expenses and Reimbursement:
Rita Sanchez
Assistant Director of Finance

Conference Manager:
Nora Galler
Information Specialist

Conference Hotel:
Hotel Albuquerque at Old Town
800 Rio Grande Blvd. NW
Albuquerque, New Mexico 87104
www.hotelabq.com
Airport-to-Hotel Transit Voucher
Conference Locations:
Indian Pueblo Cultural Center
2401 12th St. NW
Albuquerque, NM 87104
505-843-7270
www.indianpueblo.org
Evening Event Locations
Ideum
2469 Corrales Road
Corrales, NM 87048
www.ideum.com
New Mexico Museum of Natural
History and Science
1801 Mountain Rd. NW
Albuquerque, NM 87014
505-841-2800
www.nmnaturalhistory.org
Shuttle Service
Sunport Shuttle
866-505-4966
www.sunportshuttle.com
Photos courtesy of: Ideum and Hotel Albuquerque • "IMG_1376" by mrccos, copyright 2004 • "Indian Pueblo Cultural Center" by OpenThreads, copyright 2009 • "The church in old Town Albuquerque" by littlemoresunshine, copyright 2011 • "Preserving the Culture" by Woody H1, copyright 2005