Many custom multitouch exhibits are presented on large interactive walls or surfaces. While these displays offer a lot of options as far as exhibit design and multiuser spaces, they can seem a bit out of reach if you're on a budget. And many of the smaller touchscreens on the market are dual-touch, which effectively limits the display to one user. Luckily, there are a few companies out there that produce excellent multitouch screens at a lower price that can be easily integrated into an exhibit space.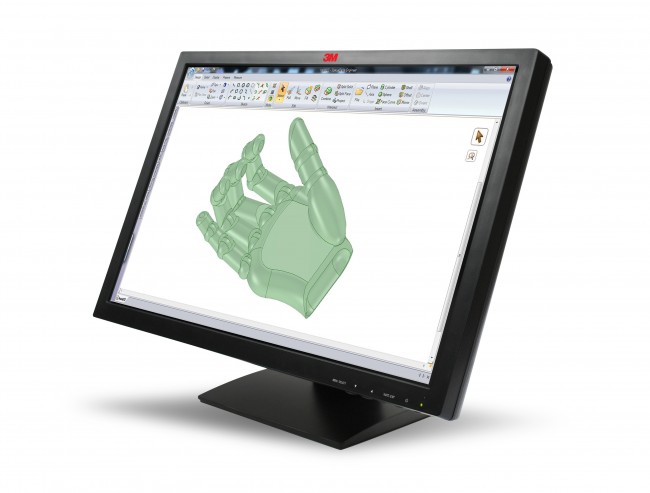 3M currently offers an LCD display that offers 20 touch points (although we got it to register 50), allowing quite a few people to gather around the display and interact simultaneously. We've used the display to showcase several exhibits that were originally designed for our large multitouch tables, and have been very pleased with the screen responsiveness and accurate tracking. The drawback is that the current maximum screen size is 22 inches. Despite the small size, this display could comfortably accomodate 2-3 people, depending on how the display was integrated into the exhibit. These displays also have resilient glass surfaces, making them less susceptible to being scratched or mutilated in a busy environment.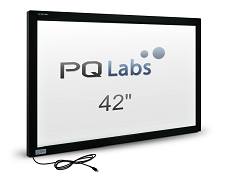 There are a few types of overlay on the market currently that allow you to add multitouch capability to non-touch-enabled displays and surfaces. We've used and liked the PQ Labs G3 overlays, which can be added to any LCD smaller than 65 inches. The overlays support 32 points, which allows several people to use the screen at once. They also offer custom-sized overlays that could allow you to make odd-sized displays multitouch (for example, to create ultrawide LCD signage.) The PQ overlay has a 3mm tempered glass surface, which makes the device more durable and prolongs its lifespan. There are some drawbacks to this technology as well; since it is an infrared optical-based system, its performance can be affected by direct sunlight and strange lighting conditions.
In addition to their excellent performance, these hardware solutions are great because they can be integrated into walls, kiosks, and digital signage with minimal work. We have used both types of hardware for a number of different applications and exhibits with excellent results.
by Chris Steinmetz

on October 8, 2010