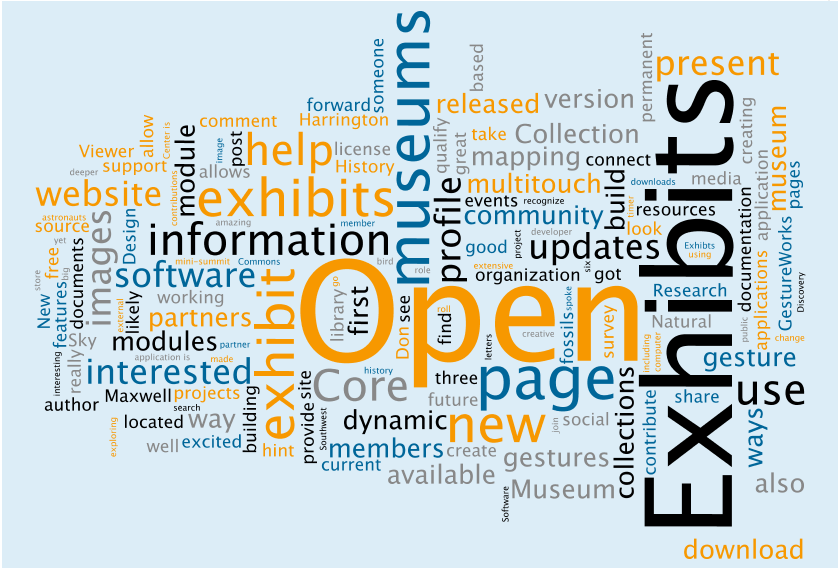 We recently put our RSS feed into Wordle as a fun way to see which topics are most written about on the Open Exhibits blog. Wordle will take an RSS feed or text that you provide and create a visualization of commonly used words, with the words that are used most frequently appearing the largest. Not surprisingly, "Open" and "Exhibits" feature the most prominently in our Wordle, followed by "information," "exhibit," "software," and "museums". No big surprises there, but it's definitely a fun visualization tool for museums and bloggers alike.
Wordles aren't limited to blog feed analysis. Many users create graphics that present a lot of information in an easy-to-read format. One person created a Wordle of the most common crossword answers, while others use it to visualize the most-covered news topics. And you can control the font, word alignment and colors used to create striking custom images.
See our Wordle here or create your own at http://www.wordle.net/create.
by Erin Rose

on January 10, 2011