Last week we were in London showing off Open Exhibits software in the Samsung Digital Discovery Centre at the British Museum. Along with about 30 people from the British Museum, we had visitors from: Museum of London, Science Museum, the National Maritime Museum, Natural History, Victoria and Albert Museum, The Tate, University of Birmingham, among others.  Commercial developers Cyan Animatica made the trip up from Sevilla, Spain and our partners from Sensus came in from the Netherlands.
We demonstrated the new Heist project and a version of the Kinect-based gigapixel viewer developed by Open Exhibits member Samuel Cox.  
Heist is an experimental project that allows visits to "steal" digital objects from a multitouch table. For the demo we used a MT55 Platform table and visitors connected with iPhones, Android phones, and a few iPads and Android tablets that we provided.  There were some interesting discussions about possible uses for Heist for wayfinding and as a method for creating social experiences for visitors. If you haven't seen this application action, please visit the Heist page on this site.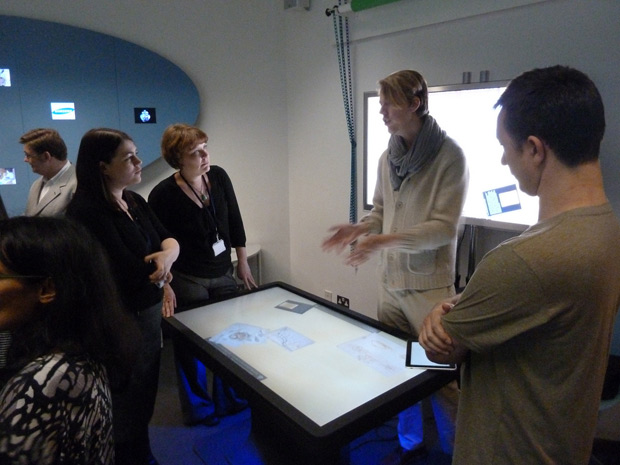 Visitors to the meetup also tried out the Kinect-based gigapixel viewer exhibit developed by Samuel Cox. The exhibit allows visitors to select a gigapixel image using a touch-pad on the floor. Visitors can then use gestures to pan and zoom the large format images. You can learn more about the exhibit and see a video by reading Samuel's blog post, Immersive Photography.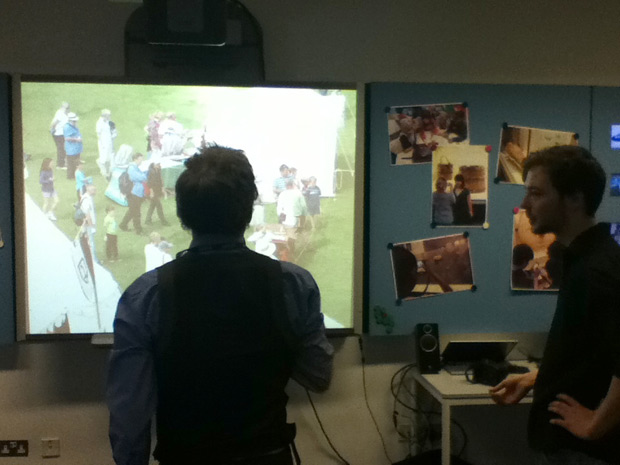 There are more photographs of the London meet up on the Open Exhibits Flickr site. 
Next stop San Jose!
In two weeks, we will be showing Heist and a version of the Kinect gigapixel viewer at the Tech Museum in San Jose as part of the Interfaces for the New Decade one-day conference. You can learn more about this event by reading Bob Ketner's blog post, Upcoming conference – Interfaces for the New Decade – November 15, 2011. We hope to see some of you there.
by Jim Spadaccini

on November 1, 2011