>Reposted from Ideum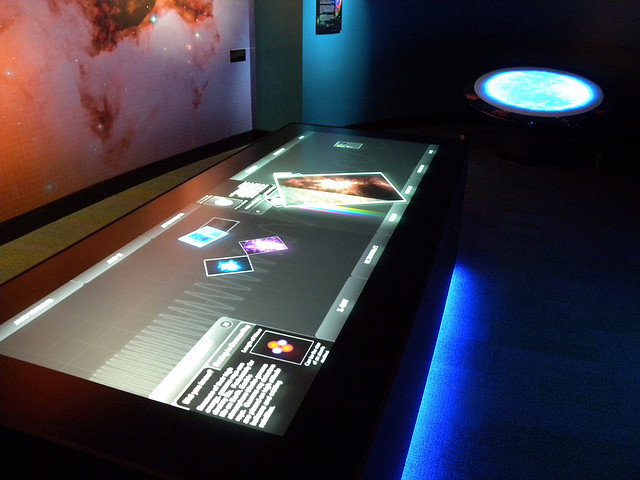 This week, we put together a quick test using QR Codes to extend a multitouch exhibit that we developed last year. QR Codes are an easy way to incorporate a mobile exhibit component that allows visitors to view and share more information about exhibit objects or media items. Any user with a smartphone can use a barcode scanning app to scan a QR code, which can then navigate to websites, source materials, teacher guides, commenting; basically, the possibilities are endless. Users can also choose to share the link with friends via social networking sites or email.
We reworked the EM Spectrum multitouch, multiuser exhibit that we developed with Adventure Science Center last year to include QR codes with links to Wikipedia entries for each area of the spectrum. Check out the video below to see the updated EM spectrum exhibit.
This experiment has proved useful enough that we've decided to add a QR Code generator to our Open Exhibits software modules. You'll be able try these for yourself when the redesigned Open Exhibits site launches and the software is released on November 15th!
by Jim Spadaccini

on November 5, 2010