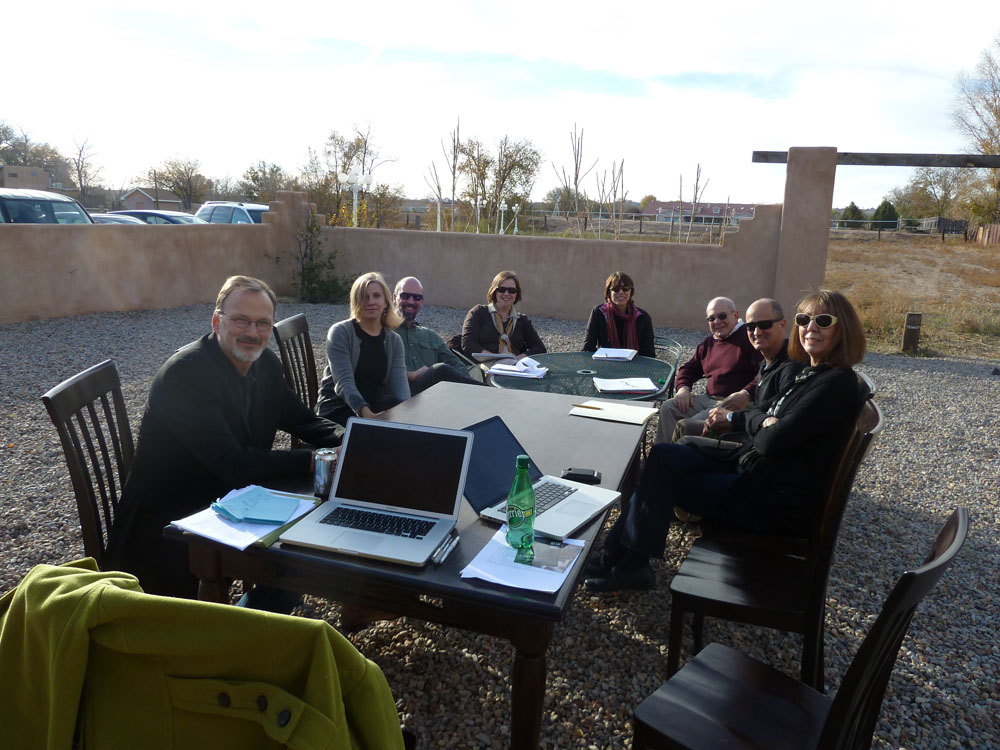 We recently had our first meetings with the Open Exhibits partner museums, with whom we will be building six exhibits over the next 3 years. The exhibits will be available as downloads on the Open Exhibits site. Both the source code and content will be freely available. At this first meeting, we got some great insights into what exhibit tools will be most valuable.
All of the museums we're working with are based in the Southwest. The New Mexico Museum of Natural History, New Mexico's largest natural history museum, and the Maxwell Museum, a small anthropology-focused museum, are located in nearby Albuquerque. The Don Harrington Discovery Center is a hands-on science center located 4 hours away in Amarillo, Texas.
The size and focus of the three museums are different, but based on the interest we saw, the first exhibit at each museum will likely be a version of a Collection Viewer. Both the Natural History Museum and the Maxwell have extensive permanent collections, so the Collection Viewer will allow them to display artifacts and fossils that wouldn't otherwise be seen by visitors. While Don Harrington doesn't have a permanent collection, they were interested in being able to present more information about the birds of prey in their Hunters of the Sky exhibit. Presenting their collections in a dynamic and easily navigable way is often a big challenge for museums, and we look forward to working with our partners to find creative (and shareable!) ways to present collections to the public.
As far as other exhibit types go, all three could also agree that a dynamic mapping application would serve each of their museums well. Originally, we had planned on building an RSS reader to provide updates and current events, but the consensus was that mapping is useful both as a way to present a visual guide to current events (our oil spill application is a good example) and to present historical information. Our partners envisioned mapping fossils, archaeological sites, and bird ranges, among others.
The partners were also interested in timeline exhibits, a template that's likely to be released later in the project. We also spoke about combining Open Exhibits core with Google Sky to provide a comprehensive, simple multitouch-able astronomy exhibit, or potentially integrating external sensors with an Open Exhibits application.
While we don't have plans to build any of the latter options yet, many interesting possibilities were put on the table, and we're excited to see the results. We'll be discussing more concrete design parameters for these exhibits at our mini-summit in the spring. And any of these projects could change if someone (hint, hint) uploads an awesome third-party module or exhibit that seems to be a good fit. We'll post updates as the projects roll along.
by Erin Rose

on December 1, 2010