Since the release of the Open Exhibits 2.0 back in March, we've been busy building new components, updating the SDK (software development kit) (we are now at version 2.0.4 if you haven't updated lately), and improving the site.  One item that we are beginning to tackle is increasing awareness about the ability to customize Open Exhibits components, exhibits, and templates without programming.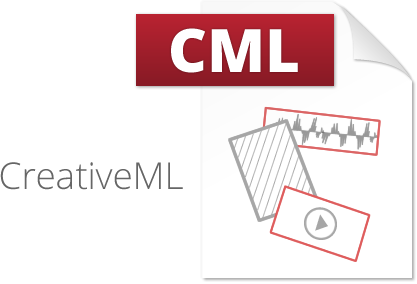 Open Exhibits 2.0 has two new associated XML-based markup languages: GestureML (GML) is a markup language that defines gestures and their interactions. CreativeML (CML) is used for defining object creation, management, and interaction within a multiuser / mulititouch environment.  We've just put together our first basic tutorial on customizing CML, you will need to know how to edit a markup language.  (You can learn more about these Markup languages at: gestureml.org  and creativeml.org. )
If you download the Image Viewer component from the Open Exhibits site, you'll find a brief guide that explains how get started editing CML (GettingStartedWithCMLV1.0.pdf).  I've linked to the document here,  if you want to take a look without download the entire package.
While the Getting Started document is geared for the Image Viewer,  you'll find that most of our components are similarly structured. We will be greatly expanding our documentation of CML, and trying find other ways to make Open Exhibits more accessible and easy to use. We'll be posting more resources in coming weeks.
Update, June 10, 2012:  We've added a Wanted Board item for developing a screen cast of the Getting Started with CML tutorial.  Claim it! You can contribute the community and we'll give you an Amazon $75 Gift Certificate for your help.
by Jim Spadaccini

on June 8, 2012