Ideum will be attending this month's American Alliance of Museum's Annual Meeting and MuseumExpo in Baltimore, May 19-22. We'll be at Booth #501 - come see our Platform 3M 46 touch table, Presenter 55 touch wall, and our Open Exhibits Collection Viewer application.
The MuseumExpo opening event begins on Monday, May 20th at noon.
Jim Spadaccini, Ideum's CEO & Creative Director, will present in the Annual Meeting session titled Learning Together: Developing Multi-User Interactives on Tuesday, May 21st at 8:45 a.m.  Fellow presenters include Aaron Miller of Bluecadet, Marie Georg of the Field Museum, and moderator Josh Goldblum of Bluecadet.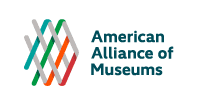 by Nora Galler

on May 16, 2013