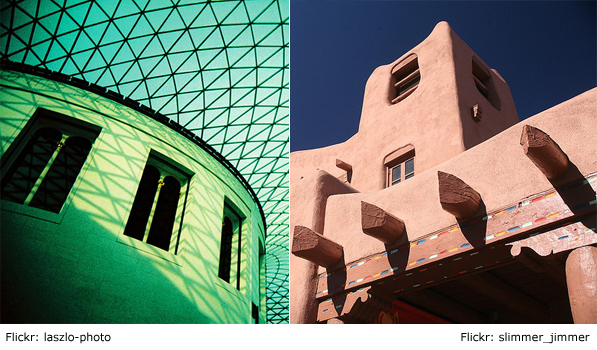 Leaving London Olympic madness behind, I have landed in New Mexico for a month-long fellowship with Open Exhibits. It has been a long road from the multitouch seminar held at The British Museum in October 2011. That event brought an Ideum multitouch table running Open Exhibits software to the Samsung Digital Discovery Centre, the museum's ICT learning space. Museum staff were invited to explore the table and talk about how it might be used in gallery-based interpretation and learning. We also had a demonstrations of Augmented Reality, RFID, and a gesture-controlled gigapixel viewer by Open Exhibits developer Samuel Cox.
Like many heritage institutions, the British Museum has taken a conservative approach to gallery technology. Last year's seminar was, for many staff members, their first encounter with multitouch and gesture exhibits. Staff from across the museum (curatorial, interpretation, education, IT, exhibitions, facilities) explored how these technologies could be integrated into temporary exhibitions and permanent galleries. The two-day event culminated in a discussion with Curator Jill Cook about digital media in the upcoming Ice Age Art exhibition.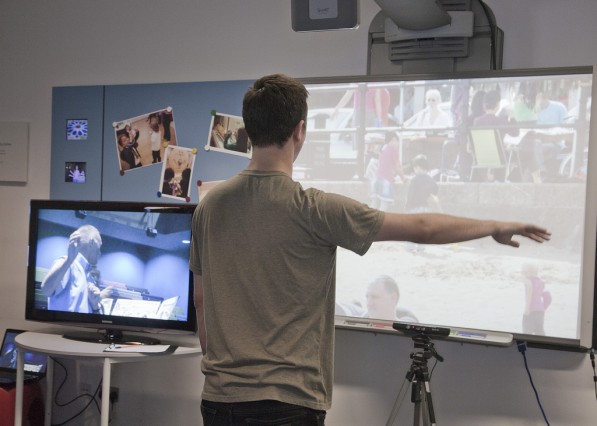 I respect those concerns: technology is not an end in itself. It is simply another tool in our arsenal of interpretive techniques to help visitors better appreciate our collections. It should complement and support rather than distract. Over the next few weeks with Open Exhibits, I hope to gain a clearer understanding of how multitouch and gesture in particular can help facilitate these supportive interactions with objects. During the next year, these technologies will be the strategic focus of the Samsung Centre. We will exploit the flexible, facilitated setting of education programs to try out these technologies. Hopefully these experiments will yield insights that can be fed back into the wider museum and to the community of education and interpretation professionals looking for guidance into how to best employ multitouch technologies.
I have an idea for a multitouch exhibit which we hope to build during the next few weeks. I will blog about the process. I am excited about the potential of Open Exhibits to provide our team with an easy (and free) platform to develop these experimental applications on our own. Watch this space.
by Shelley Mannion

on August 3, 2012