A recent addition to our Papers section here on Open Exhibits is worth highlighting here in Open Exhibit blog. Open Exhibits co-PI, Kate Haley Goldman and her colleague Jessica Gonzalez, conducted research at three of our partner museums (Indian Pueblo Cultural Center, The Maxwell Museum of Anthropology, and the New Mexico Museum of Natural History and Science) to better understand how visitors interact with multitouch tables.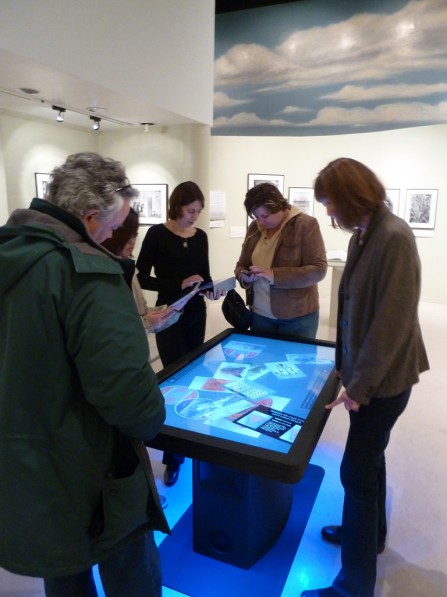 Open Exhibits software running on multitouch table at the Maxwell Museum of Anthropology. The Maxwell was one of three museums in which research was conducted. The touch table shown is an Ideum Pro multitouch table.
The research looks at a variety of different aspects concerning visitor interaction including: dwell time, social interaction and a variety of behavioral and verbal indicators. The data suggests that for most visitors the experience is still novel, most visitors (73-82%) to our three partner institutions had not seen a multitouch table before. The stay time was longer for the table, than for any other object found in the gallery spaces. The full report can be found at: OE Multitouch Table Use Findings.
by Jim Spadaccini

on July 30, 2014