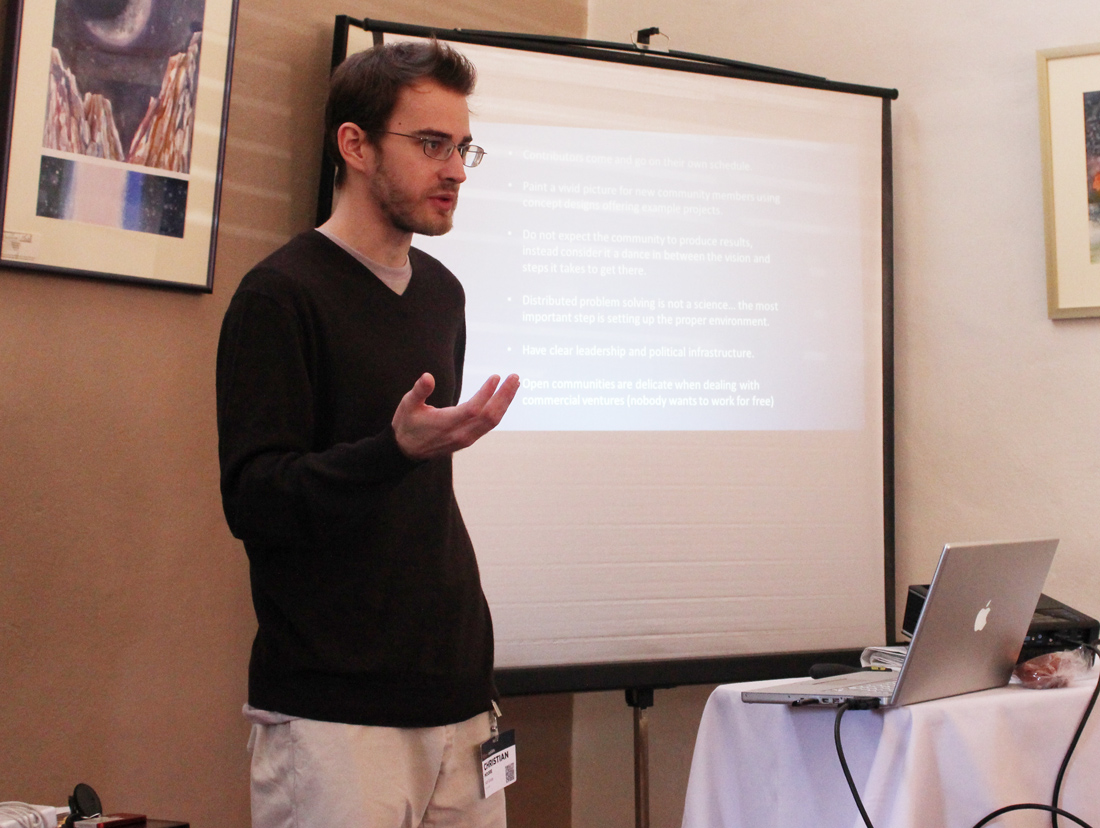 Six years ago, Christian Moore was playing with Natural User Interfaces (NUI is an Open Source platform) as a hobby. "The NUI is organic, it's active by instinct in the same way people learn to wave to other people," said Mr. Moore, adding, "You're using human nature in your exhibits."
In 2006, Mr. Moore founded an open community, NUI Group, around NUI, which today numbers around 12 million participants. He recently spoke at the Open Exhibits Summit in Corrales, New Mexico concerning building online communities of Open Source developers.
Mr. Moore outlined key points for establishing effective and active communities:
Clear leadership
Strong mission statement
Open Communication
Leverage educators going to a site
Simple things work better
Be able to change expectations over time
Make NUI accessible to newcomers and experts alike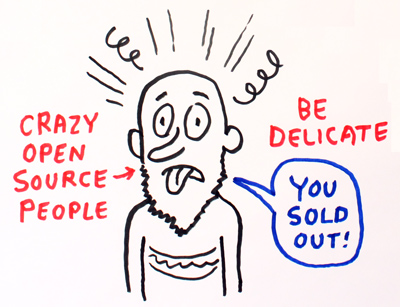 "I got into [NUI] as a hobby and it became my life," said Mr. Moore. He highlighted the care needed in monitoring and managing an Open Source community to get the most positive results. "Get rid of the negative people; bring to light the positive people." Mr. Moore continued, talking about the purist nature and philosophy of a large portion of Open Source programmers. "Open communities are delicate…you have to gain the trust of the developers," he said.
Many times, especially when working with a budget, it's challenging to attract developers, causing development solutions to stagnate, but Moore offers a simple maxim:
Answer the question posed by potential participants, Why should I do this?
"If you can get the traffic, you can get solutions," he said regarding attracting a core of members and users. "Community is more powerful than money."
Slides from Christian Moore's presentation can be viewed here:

Christian_Moore_OE_slides.pdf
(0.59MB)
by Donovan Kabalka

on March 11, 2011